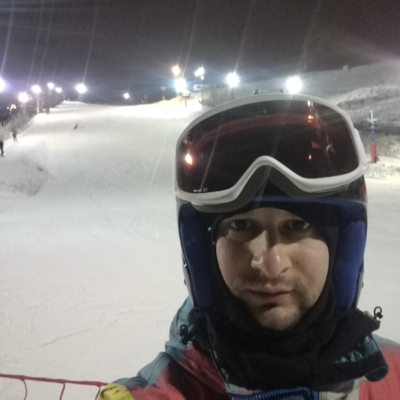 Николай Насонов
IT Engineer, fitter.Hello everyone, my name is Nikolai. I want to move to Finland. Now I work in a network of gas stations in Russia. Here is what I do in this organization: -Commissioning and adjustment works of the fuel dispenser; -Repair and set up most IT equipment: System blocks, monoblocks, printers, laptops, routers, wifi, IP-telephony; -Installation and configuration of video surveillance (IP and analogue) - Good knowledge in electrics (there are tolerances); - I work with a programmer (update the firmware of the fuel dispenser);- Support Windows Server 2008, 2012, 2016 -MS SQL 2008, 2019 - Google Adwords. -1C-Programs: installation, support, updating of standard configurations (not changed), Back UP -Support for ACS "ElSi" (Russian program of fuel delivery at gas stations and trade in related products), gas station automation systems -Setting up commercial equipment -Setting up cash register equipment - I drive a car (cat. B) experience 15 years - Helping employees with basic Microsoft programs and other job-specific programs. -Basic knowledge in construction 
Helsinki, Helsinki
About me:
IT Engineer, fitter.
Hello everyone, my name is Nikolai. I want to move to Finland. Now I work in a network of gas stations in Russia. Here is what I do in this organization:
 -Commissioning and adjustment works of the fuel dispenser; 
-Repair and set up most IT equipment: System blocks, monoblocks, printers, laptops, routers, wifi, IP-telephony; 
-Installation and configuration of video surveillance (IP and analogue) - Good knowledge in electrics (there are tolerances);
 - I work with a programmer (update the firmware of the fuel dispenser);
- Support Windows Server 2008, 2012, 2016 -MS SQL 2008, 2019 - Google Adwords. 
-1C-Programs: installation, support, updating of standard configurations (not changed), Back UP 
-Support for ACS "ElSi" (Russian program of fuel delivery at gas stations and trade in related products), gas station automation systems 
-Setting up commercial equipment 
-Setting up cash register equipment 
- I drive a car (cat. B) experience 15 years 
- Helping employees with basic Microsoft programs and other job-specific programs. 
-Basic knowledge in construction
Experience
Work experience:
- 2010 - present
 "Oil and gas company "Interoil""
IT department
-January 2006 – June 2010
 "Service center"
Office equipment repair engineer
Education
Education: Higher (Specialist)
 -Secondary school No. 5 in Reutov (graduated in 2006)
 - Technical University under the Federal Agency for Special Construction (graduated in 2011). Faculty: Industrial and civil engineering
Professionals from different sectors near Helsinki, Helsinki
Jobs near Helsinki, Helsinki
Found in: beBee S2 FI - 1 day ago

---

Pohjois-Karjalan Osuuskauppa

Helsinki

Full time

We are looking for an expert Kokki kesäksi to join our productive team at Pohjois-Karjalan Osuuskauppa in Nurmes. · Growing your career as a Full Time Kokki kesäksi is an amazing opportunity to develop productive skills. · If you are strong in project management, critical thinkin ...

Found in: beBee S2 FI - 1 week ago

---

Fimet Oy

Helsinki

Full time

We are looking for a focused Muu konetekniikan asiantuntija to join our awesome team at Fimet Oy in Askola. · Growing your career as a Full Time Muu konetekniikan asiantuntija is an awesome opportunity to develop exceptional skills. · If you are strong in adaptability, leadership ...

Found in: beBee S2 FI - 1 week ago

---

Sports Connection Finland Oy

Helsinki

Part time

Etsimme myyntitiimiimme aktiivista sekä motivoitunutta työntekijää - oletko se sinä? · Skechers -myymälämme kauppakeskus Myllyssä on yksi tärkeimmistä myymälöistämme ja haemme motivoitunutta osa-aikaista myyjää 15 h/viikko. · Skechers on tehnyt uskomattoman matkan viimeisen vii ...