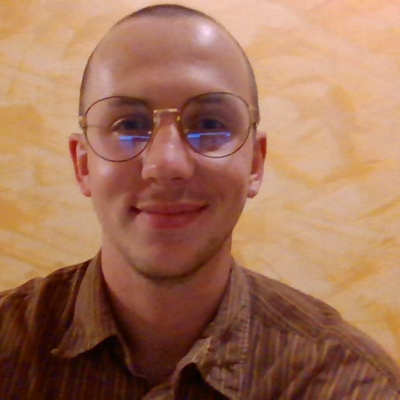 Jordan Clark
I am Jordan, an ex-teacher from the United Kingdom, looking to join an exciting, fun, and fast-paced team to kickstart my career as a Developer.I have successfully completed a course in Full Stack Development (Andrei Neagoie's Udemy course, 'The Complete Web Developer in 2022'), which is an extensive course with 40 hours of video lectures alongside exercises to test and practise the newfound knowledge. After having gained experience using HTML, CSS, JavaScript, React, Node.js and Git, I built my own app using React which makes API calls and updates an address book from a database. I finished the course with a knowledge of full-stack technologies that will really benefit me in this role. More recently I have been learning how to use Docker alongside Ansible and AWS cloud to develop an app which tells you the weather using CI/CD. You can find my working apps and websites on my GitHub profile (github. com/jordanclarkkk).While I very much enjoy self-studying and I do enjoy the sense of individual accountability and achievement, I would love the opportunity to learn from more experienced developers and truly grow into the best developer I can be - individually and collaboratively. I enjoy working with a team and bouncing ideas around between people, both technically and creatively. I have worked in a very multicultural team while I was living in Vietnam, teaching and coordinating the English Language department. I spent several years there and thoroughly enjoyed experiencing the different culture and challenges that it represents.While I was in Vietnam, I made friends with some people working as developers and programmers. I got talking to them about their work and was immediately hooked. I love the logical nature of the languages and the way different approaches can be used to achieve the same result or solve a problem. Since then, I began studying online and found that development was something I thoroughly enjoyed and have since developed a real passion for. The most exciting thing for me is that I never have to stop learning (I can even learn a lot from a simple Google search!). This has become a hobby and a passion for me and I love that the field is continuously developing and improving, allowing me to constantly upskill, gain new knowledge and offer more as a developer as time goes by. I am extremely willing to learn, listen to feedback and improve myself - both personally and professionally. I believe my excitement and enthusiasm for all areas of software development can bring a fresh passion and outlook to the team and I am eager to learn more about the technologies you use.I am currently in Helsinki and I hope to relocate here permanently with my Finnish partner, who is trying her best to teach me Finnish (mutta suomen kieleni ei ole hyvä). I am extremely excited at the prospect of being able to work in one of the most technologically advanced countries in the world and immerse myself in Finnish culture - and, of course, enjoy a daily sauna!All in all, I believe this role is the perfect opportunity for me to hone my skills and become part of a fantastic working environment at a company who can offer me just as much as I can offer them. Thank you for considering me for this position. I look forward to hearing from you and hopefully starting my new career. 
Helsinki, Helsinki
About me:
I am Jordan, an ex-teacher from the United Kingdom, looking to join an exciting, fun, and fast-paced team to kickstart my career as a Developer.
I have successfully completed a course in Full Stack Development (Andrei Neagoie's Udemy course, 'The Complete Web Developer in 2022'), which is an extensive course with 40 hours of video lectures alongside exercises to test and practise the newfound knowledge. After having gained experience using HTML, CSS, JavaScript, React, Node.js and Git, I built my own app using React which makes API calls and updates an address book from a database. I finished the course with a knowledge of full-stack technologies that will really benefit me in this role. More recently I have been learning how to use Docker alongside Ansible and AWS cloud to develop an app which tells you the weather using CI/CD. You can find my working apps and websites on my GitHub profile (github. com/jordanclarkkk).
While I very much enjoy self-studying and I do enjoy the sense of individual accountability and achievement, I would love the opportunity to learn from more experienced developers and truly grow into the best developer I can be - individually and collaboratively. I enjoy working with a team and bouncing ideas around between people, both technically and creatively. I have worked in a very multicultural team while I was living in Vietnam, teaching and coordinating the English Language department. I spent several years there and thoroughly enjoyed experiencing the different culture and challenges that it represents.
While I was in Vietnam, I made friends with some people working as developers and programmers. I got talking to them about their work and was immediately hooked. I love the logical nature of the languages and the way different approaches can be used to achieve the same result or solve a problem. Since then, I began studying online and found that development was something I thoroughly enjoyed and have since developed a real passion for. The most exciting thing for me is that I never have to stop learning (I can even learn a lot from a simple Google search!). This has become a hobby and a passion for me and I love that the field is continuously developing and improving, allowing me to constantly upskill, gain new knowledge and offer more as a developer as time goes by. I am extremely willing to learn, listen to feedback and improve myself - both personally and professionally. I believe my excitement and enthusiasm for all areas of software development can bring a fresh passion and outlook to the team and I am eager to learn more about the technologies you use.
I am currently in Helsinki and I hope to relocate here permanently with my Finnish partner, who is trying her best to teach me Finnish (mutta suomen kieleni ei ole hyvä). I am extremely excited at the prospect of being able to work in one of the most technologically advanced countries in the world and immerse myself in Finnish culture - and, of course, enjoy a daily sauna!
All in all, I believe this role is the perfect opportunity for me to hone my skills and become part of a fantastic working environment at a company who can offer me just as much as I can offer them. Thank you for considering me for this position. I look forward to hearing from you and hopefully starting my new career.
Experience
I have over one year of experience developing, using mostly React and JavaScript, alongside HTML, CSS and PostgreSQL, API calls, Docker, Ansible and AWS.
You can find my personal projects (below) on my Github page.
Robofriends | An address book React app allowing the user to search for contacts
WeatherApp | A React weather app that uses Docker, Ansible playbooks and API calls to tell the user the weather
More on my Github
Education
- The Complete Web Developer in 2022 | Udemy
Studying HTML/CSS/JavaScript/React.
Studying Node.js/Express.js/PostgresSQL/SQL/API.
Delivering working applications using the above.
- Northumbria University
Diploma of Higher Education - Early Primary Education (2018)
Enrolled 2013–2014 and 2016–2018
200+ days on placement in schools, working with children from the age 5 up to 12 years old
Professionals from different sectors near Helsinki, Helsinki
Jobs near Helsinki, Helsinki
Found in: Jooble FI Organic - 2 days ago

---

Hei reipas SIIVOOJA - me etsimme sinua tiimiimme Espooseen Perkkaalle Business Parkiin. Tässä tehtävässä vastaat toimistotilojen ja kiinteistön yleisten tilojen siivouksesta. Tehtävä on osa-aikainen (22,5h/vko) ja työvuorosi sijoittuvat arki-iltoihin klo 15 - 21 välille. Tämä työ ...

Found in: beBee S2 FI - 2 days ago

---

Oeksound Oy

Helsinki

Full time

We are searching for a hardworking Graafinen suunnittelija / Graphic designer to join our diverse team at oeksound Oy in Helsinki. · Growing your career as a Full Time Graafinen suunnittelija / Graphic designer is a fantastic opportunity to develop relevant skills. · If you are s ...

Found in: Jooble FI Organic - 4 days ago

---

Kasvatamme tiimiämme Helsinki-Vantaan lentoasemalla , ja haemme nyt useita SIIVOOJIA vastaamaan sekä terminaali- että lentokonesiivouksesta Tässä tehtävässä vastaat lentoasemaympäristössä terminaalien siivouksesta osana kansainvälistä tiimiämme. Lisäksi osallistut lentokoneid ...